About Us
Hygiene, safety and precautions are the founding pillars of our company, M/s Gronic Medicare Pvt. Ltd. As we work in a healthcare industry, we pay stringent attention to all these factors to ensure that no mistake is made and our offerings help the patients recover faster. We, as a manufacturer, carefully conduct our manufacturing processes to achieve success in the market. Apart from this, we provide third party manufacturing services. The products we offer includes Pharmaceutical Drugs, Pharmaceutical Medicines, Piroxicam Paracetamol Cetrizine Di HCI and Magnesium Trisilicate Bolus, 60 ml Ayurvedic Topical Analgesic Anti Inflammatory And Massage Oil, Rabeprazole And Domperidone Capsule and Paracetamol Phenylephrine Caffeine and Diphenhydramine Tablet. To achieve a competitive edge in the market, we aim to win the hearts of numerous customers. By achieving total client satisfaction, we not only have set up a large customer base but are touching heights of success in the market.
Our Employees
We have a great team, without which we would not be able to perform our business operations exceptionally well. And, it would have been impossible to reach at the position where we stand today. Working together, all our 15 members aim to attain their respective set targets on time. Thus, achieving the goals of our company without any hassle. At our company, we believe in healthy competition. Therefore, we conduct a competition after every couple of years so that a fair chance is given to all the employees to attain their desired position in the management. Through this way, we also ensure that deserving people are appointed at our management level.
Why Choose Us?
Reasons to choose us are many and some of those are cited below:
Progressive: We are a company that always aims to progress in the industry we operate in and for this, we work immensely hard day and night.
Work environment: We maintain a healthy work environment at our company to enhance the productivity of our employees.
Confidentiality: All the information of our clients remain confidential with us.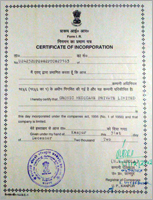 Read More